Plans & Reports
Public health programs and services are developed in response to community needs. To identify local public health needs, the department participates in a formal assessment process with community partners. From this assessment, which is completed every 3 to 5 years, SCHD develops several plans and reports that guide the department's operations.
2020 State Financial Audit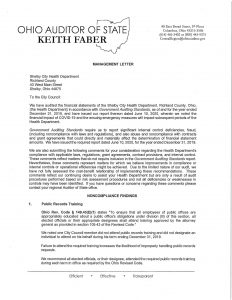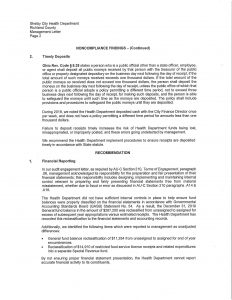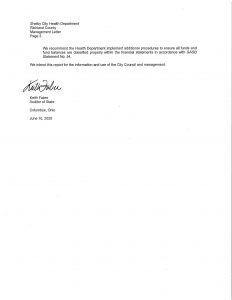 Public Health Accreditation
In 2016, SCHD made the decision to pursue national accreditation through the Public Health Accreditation Board (PHAB). This multi-year process, which is mandated by the Ohio Department of Health for all local health departments, will ensure that Shelby residents continue to receive high-quality public health services in their local community. SCHD formally applied for accreditation in July 2018 and preparing documentation for submission. The accreditation process is anticipated to be complete by early 2020. For more information on public health accreditation, visit the Public Health Accreditation Board.
GENERAL
43 W Main St
Shelby, OH 44875
OFFICE HOURS
| | |
| --- | --- |
| Monday – Friday | 8:00AM – 4:30PM |
| Saturday – Sunday | Closed |
For After Hours Emergencies and Reports, call 419-342-5226. Your call will be transferred to the Shelby Police Department
FOLLOW US